Call today to receive our current exciting promotion
for US and Canada contractors
1.888.335.4533
(please create your account first - click image below)


Become a Registered Installer today!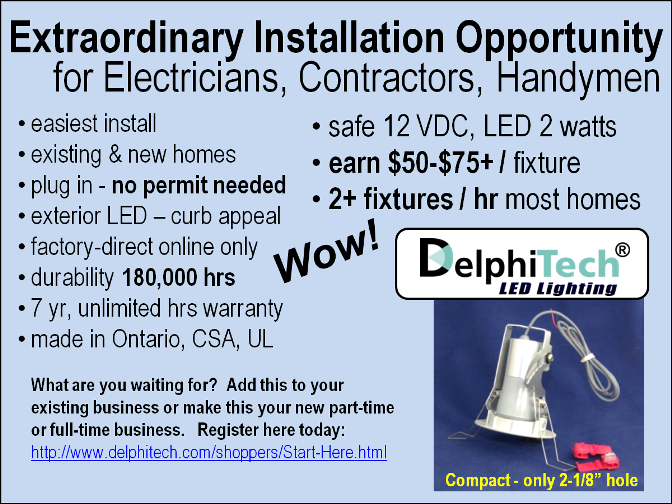 Save time and make more money 4 ways:
1. Pricing Advantage Savings: Through accrued combined order total over a 6 period you can earn a Bronze, Silver, or Gold discount account for the following 6 months. Ask us about our contractor Performance Incentive Program (PIP). From time to time we have incentives for new contractor accounts so inquire today.
2. Free Product Savings: Earn valuable points that you can cash in for instant gift certificates. When you get 1500+ points accumulated, you can cash them in for $150+ gift certificates which can be used on your next order for free product.
3. Installation Advantage Savings: Use our toll free line to get tips and tricks to make your installation even easier. Check our our Snap-Wiring installation technology to allow quicker installations and no need to set a foot in the attic. Can be up to 4x faster to install than other product you may have been using. No PERMIT required in most provinces and states.
4. Quoting Advantage Savings: Working with our documented exterior LED lighting designs is easy and saves you time and effort quoting an install. This benefits both you and your clients. We are willing to give you a design discount code to help your clients leverage our design service. Enjoy trip-less quoting and save time and money.