Free expert ordering help for US and Canada - 1.888.335.4533
Learn more about our Recessed Fixtures
You can put your own system of components into your shopping cart (see SAMPLE ORDER) or you can select from one of our many kit options to simplify things.
This System Kit Help Guide is useful to help you design your own lighting system. Ordering a kit is easy if you follow these simple steps. If you have questions prior to ordering, call us toll free at 1.888.335.4533.
Consider buying a Complete System Kit to simplify your design, and save time and money.
Simple steps to configuring your kit:
Easy lens choice - Pick the lens or lenses for your system

pick wide lens for 1 story reach
pick medium lens for 2 story reach
pick an 8, 12, 16, or 20 light system kit - with each system kit you can decide exactly how many wide and medium lenses you at the time of ordering

Wire - 250 feet of wire may be enough for your runs from power source and timer inside house - usually you will want to have 2-3 runs from supply out to different groups of lights. Larger homes may need a 2nd spool of wire. You can buy it from us or we are pleased to give you specs and manufacturer so you can purchase more locally or equivalent wire of another brand.
White light color choice - Pick your white light color - warm (3500K) or cool (5000K)
Trim ring color choice - Pick your trim ring color - grey looks good on all soffits, but you can pick black for dark soffits, white for white soffits, or tan for sand or cream color soffits
With the kit approach, these decision points are very easy to make. Call us if you have any remaining questions before ordering.

Click here to Order the right kit for you

The power source goes inside the home with a digital timer that you can purchase from your local hardware store. Please call us if you have questions.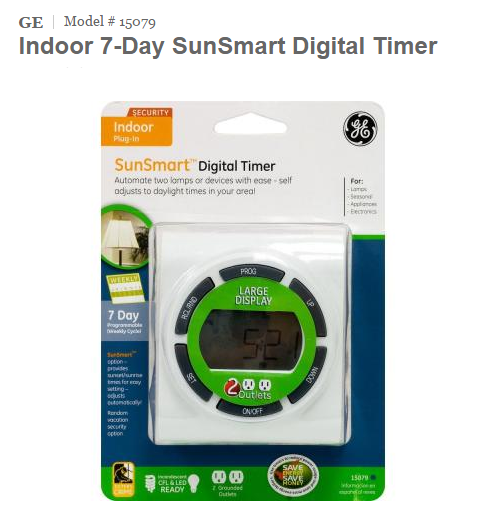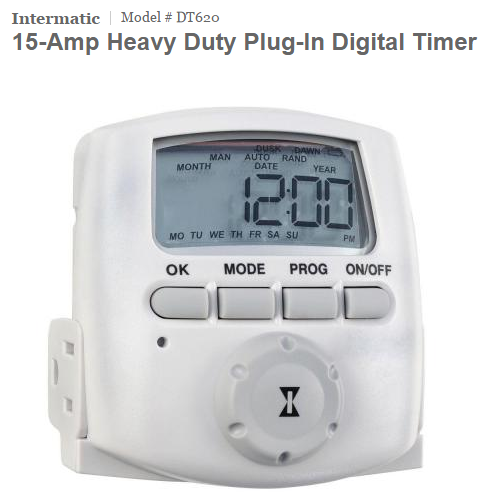 Due to our sophisticated smart driver in each fixture that adapts to voltage drops on long runs, all of our fixtures can be powered temporarily with a 9V battery as a temporary power source so you can verify your design options prior to installation.