Free expert ordering help for US and Canada - 1.888.335.4533

This System Kit Help Guide is useful to help you design your own lighting system. Ordering a kit is easy if you follow these simple steps. If you have questions prior to ordering, call us toll free at 1.888.335.4533.
Consider buying a Complete System Kit to simplify your design, and save time and money. System kits can be found in the first category on the left side of the home page called "Complete System Kits".
Simple steps to configuring your kit:
Easy lens choice - Pick the lens or lenses for your system

pick wide lens for 1 story reach (12 or 20 lights per supply)
pick medium lens for 2 story reach (12 or 20 lights per supply)
if you are doing a 20 light system, you can combine lenses and have 12 of one type and 8 of the other if you have both 1 story and 2 story distances to illuminate

Wire - 1 roll or 2 - 250 feet of wire may be enough for your runs from power source and timer inside house - usually you will want to have 2-3 runs from supply out to different groups of lights. Larger homes may need a 2nd spool of wire.
White light color choice - Pick your white light color - warm (3500K) or cool (5000K)
Trim ring color choice - Pick your trim ring color - grey looks good on all soffits, but you can pick black for dark soffits, white for white soffits, or tan for sand or cream color soffits
Hole plug color choice - Pick your hole plug color - black for dark soffits or white for all other soffits, most people select white hole plugs except when they pick black trim rings
With the kit approach, these decision points are very easy to make.
Real Differences Between Brands - Just like you can buy $1 earphones at the dollar store or buy the top of the line earphones for $200+, similarly there is a wide range of price, durability, and performance differences for LED bulbs and fixtures. The dramatic differences in durability and performance are based on the design, selection of components, and manufacturing techniques. DelphiTech's premier-grade compact exterior lights are a sealed lighting fixture with no bulbs to change ever.
Products are NOT sold in stores and NOT sold at electrical suppliers, but are factory-direct through this website to home owners and contractors throughout Canada and the US. Pricing at checkout is in Canadian dollars:
fixtures range from $84.95 to $89.95 Cdn for most models ($64-$69 USD*)
power supply for up to 20 lights 139.95 Cdn ($107 USD*)
250' of wire for $54.95 Cdn ($32 USD*)
*USD estimated based on a 40% exchange rate ($1 US = $1.30 Cdn), contact your credit card company to determine your exchange rate advantage. It will only take a few minutes to answer all your questions, so call us first before ordering.

The power source goes inside the home with a digital timer that you can purchase from your local hardware store. Please call us if you have questions.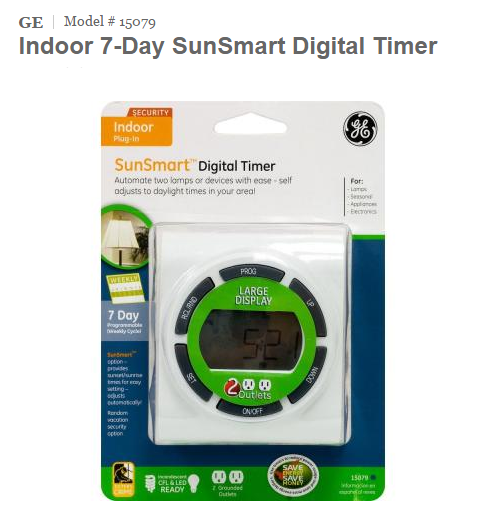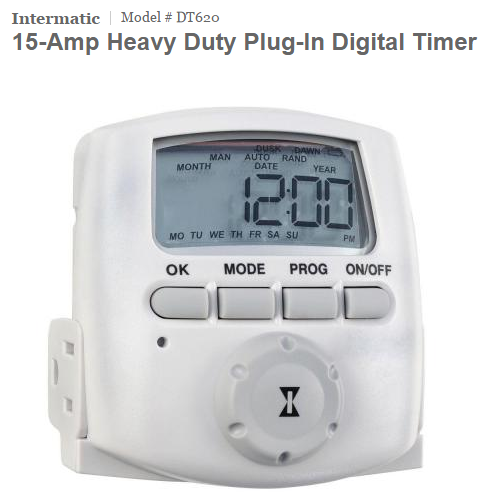 Due to our sophisticated smart driver in each fixture that adapts to voltage drops on long runs, all of our fixtures can be powered temporarily with a 9V battery as a temporary power source so you can verify your design options prior to installation.