The Professional Choice - for trades-persons and DIY
View our Contractor's Brochure

Our systems are Class 2 electrical circuits - both low voltage and a power limited circuit so it is as safe as it gets. In most provinces and states, no special electrical certification is required to install this low voltage low power LED lighting system. Home owners can do the installation themselves for their LED lighting for both indoor and outdoor installations. However many home owners prefer to have an experienced trades person install their system or in a few areas are required to hire a trades person.
If you wish to become a registered installer, go to Contact Us and fill out your information and select "Signing up to be a Registered Installer". This is a FREE business opportunity with no marketing or selling required. Inquire if you are interested in learning perspective on the money you can make with our brand. This however doesn't preclude you from doing what you see as easy and successful methods in your area to create awareness and get requests for lighting solutions. We encourage all trades people to apply, especially when they are dealing with a large number of home owners each week. We give preference to registered installers with experience, reputation, and volume. Also if you can indicate what trade experience you have and if there are specific applications you may wish to install systems in including:
deck lighting
residential lighting
outdoor LED lighting
soffit or under-eave lighting
kitchen lighting
landscape LED lighting
cottage lighting
home theatre lighting
museum lighting
office lighting
restaurant lighting
other commercial lighting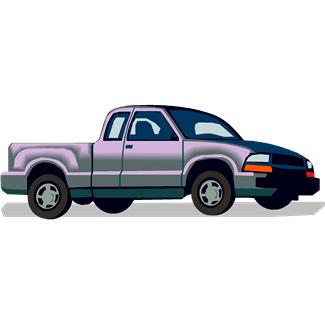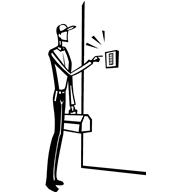 We have companies that have indicated a desire to be registered installers for our LED lighting systems. If you are uncomfortable with an installation, you can hire an electrician or you can hire a registered installation company after you have purchased product from us.
Potential Registered Installers: If you have interest in becoming a registered installer in a particular area, please fill out the contact us form and in the form select the drop box "Signing up to be a Registered Installer".
If you are not in one of the major cities listed below, when you register, in the message area please identify how far you are from one of those cities and list the cities, towns, or counties where you are willing to perform an installation service should we refer a customer to you.
CANADA
Abbotsford, British Columbia
Airdrie, Alberta
Alma, Quebec
Almonte, Ontario
Barrie, Ontario
Belleville, Ontario
Beloeil, Quebec
Bolton, Ontario
Bowmanville – Newcastle, Ontario
Brandon, Manitoba
Brantford, Ontario
Brockville, Ontario
Buckingham, Quebec
Calgary, Alberta
Campbell River, British Columbia
Carleton Place, Ontario
Charlottetown, Prince Edward Island
Châteauguay, Quebec
Chatham, Ontario
Chicoutimi – Jonquière, Quebec
Chilliwack, British Columbia
Cornwall, Ontario
Courtenay, British Columbia
Drummondville, Quebec
Duncan, British Columbia
Edmonton, Alberta
Fort McMurray, Alberta
Fredericton, New Brunswick
Granby, Quebec
Grande Prairie, Alberta
Guelph, Ontario
Halifax, Nova Scotia
Halton Hills, Ontario
Hamilton, Ontario
Joliette, Quebec
Kamloops, British Columbia
Kanata, Ontario
Kelowna, British Columbia
Kingston, Ontario
Kitchener, Ontario
Leamington, Ontario
Lethbridge, Alberta
Lloydminster, Alberta/Saskatchewan
London, Ontario
Medicine Hat, Alberta
Midland, Ontario
Milton, Ontario
Moncton, New Brunswick
Montreal, Quebec
Moose Jaw, Saskatchewan
Nanaimo, British Columbia
North Bay, Ontario
Orangeville, Ontario
Orillia, Ontario
Oshawa, Ontario
Ottawa–Gatineau, Ontario/Quebec
Owen Sound, Ontario
Parksville, British Columbia
Penticton, British Columbia
Peterborough, Ontario
Prince Albert, Saskatchewan
Prince George, British Columbia
Quebec City, Quebec
Red Deer, Alberta
Regina, Saskatchewan
Rimouski, Quebec
Rouyn-Noranda, Quebec
Saint John, New Brunswick
Saint-Georges, Quebec
Saint-Hyacinthe, Quebec
Saint-Jean-sur-Richelieu, Quebec
Saint-Jérôme, Quebec
Salaberry-de-Valleyfield, Quebec
Sarnia, Ontario
Saskatoon, Saskatchewan
Sault Ste. Marie, Ontario
Sept-Îles, Quebec
Shawinigan, Quebec
Sherbrooke, Quebec
Sorel-Tracy, Quebec
St. Catharines–Niagara, Ontario
St. John's, Newfoundland and Labrador
St. Thomas, Ontario
Stratford, Ontario
Sudbury, Ontario
Sydney, Nova Scotia
Thetford Mines, Quebec
Thunder Bay, Ontario
Timmins, Ontario
Toronto, Ontario
Trois-Rivières, Quebec
Truro, Nova Scotia
Val-d'Or, Quebec
Vancouver, British Columbia
Vernon, British Columbia
Victoria, British Columbia
Victoriaville, Quebec
Walnut Grove, British Columbia
White Rock, British Columbia
Windsor, Ontario
Waterloo, Ontario
Winnipeg, Manitoba
Woodstock, Ontario

UNITED STATES
Albuquerque, New Mexico
Anaheim, California
Anchorage, Alaska
Arlington, Texas
Atlanta, Georgia
Aurora, Colorado
Austin, Texas
Bakersfield, California
Baltimore, Maryland
Baton Rouge, Louisiana
Birmingham, Alabama
Boston, Massachusetts
Buffalo, New York
Chandler, Arizona
Charlotte, North Carolina
Chesapeake, Virginia
Chicago, Illinois
Chula Vista, California
Cincinnati, Ohio
Cleveland, Ohio
Colorado Springs, Colorado
Columbus, Ohio
Corpus Christi, Texas
Dallas, Texas
Denver, Colorado
Detroit, Michigan
Durham El Paso, Texas
Fort Wayne, Indiana
Fort Worth, Texas
Fremont, California
Fresno, California
Garland, Texas
Glendale, Arizona
Greensboro, North Carolina
Henderson, Nevada
Hialeah, Florida
Honolulu, Hawaii
Houston, Texas
Indianapolis, Indiana
Irvine, California
Irving, Texas
Jacksonville, Florida
Jersey City, New Jersey
Kansas City, Missouri
Laredo, Texas
Las Vegas, Nevada
Las Vegas, Nevada
Lexington, Kentucky
Lincoln, Nebraska
Long Beach, California
Los Angeles, California
Louisville, Kentucky
Lubbock, Texas
Madison, Wisconsin
Memphis, Tennessee
Mesa, Arizona
Miami, Florida
Milwaukee, Wisconsin
Minneapolis, Minnesota
Nashville, Tennessee
New Orleans, Louisiana
New York, New York
Newark, New Jersey
Norfolk, Virginia
Oakland, California
Oklahoma City, Oklahoma
Omaha, Nebraska
Orlando, Florida
Philadelphia, Pennsylvania
Phoenix, Arizona
Pittsburgh, Pennsylvania
Plano, Texas
Portland, Oregon
Raleigh, North Carolina
Reno, Nevada
Riverside, California
Rochester, New York
Sacramento, California
San Antonio, Texas
San Bernardino, California
San Diego, California
San Francisco, California
San Jose, California
Santa Ana, California
Scottsdale, Arizona
Seattle, Washington
Spokane, Washington
St. Louis, Missouri
St. Paul, Minnesota
St. Petersburg, Florida
Stockton, California
Tampa, Florida
Toledo, Ohio
Tucson, Arizona
Tulsa, Oklahoma
Virginia Beach, Virginia
Washington, District of Columbia
Watertown, New York
Wichita, Kansas
Winston-Salem, North Carolina